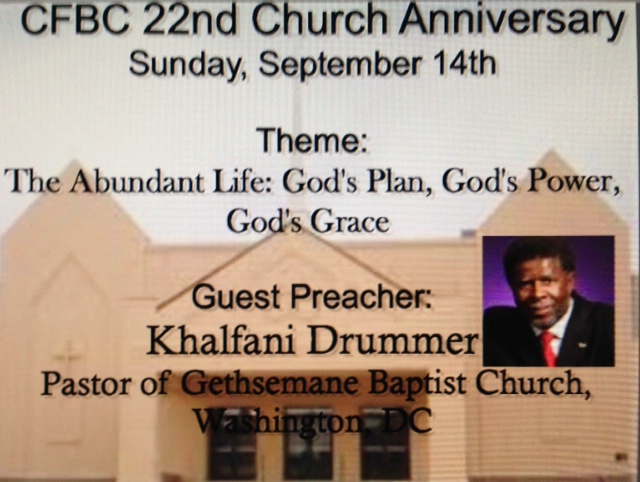 He took the cup of wine after supper, saying,
"This cup is the new agreement between God and
you that has been established and set in motion
by my blood. Do this in remembrance of me
whenever you drink it."
[1 Cor 11:25, The Living Bible]
"Hebrew 10:25 tells us not to foresake our coming together
for worship but to encourage each other. Your presence today
encourages us. A lovely transformation takes place in worship.
As we open ourselves to the Holy Spirit, we become more open to
others. May God's loving presenceflow from each of us.
Welcome to Worship!
Rev. Dr. Donald E. Dunnigan, Sr., Pastor